Live your myth in Greece!
What if you could feel immediately at home on board a boat?
What if you could set sail in total security, experiencing the genuine ease of movement and experience some truly unique moments thanks to a design conceived to get the best out of the yacht for everyone aboard? Presenting the 40!
Set out for your cruise aboard a catamaran with a clean, striking design, boasting a level of sophistication that matches its performance, demonstrated perfectly by the sweet line running from stem to stern of the 40.
A combination of Comfort, Quality, Safety and High Performance Sailing.
L40 should still be on every cruising couple's short list as a modern example of what a small cat can be.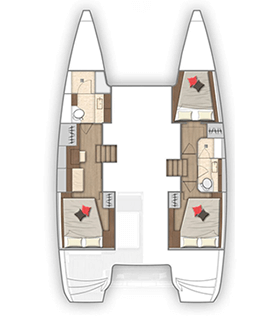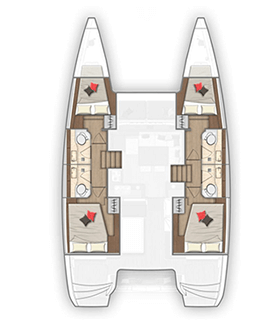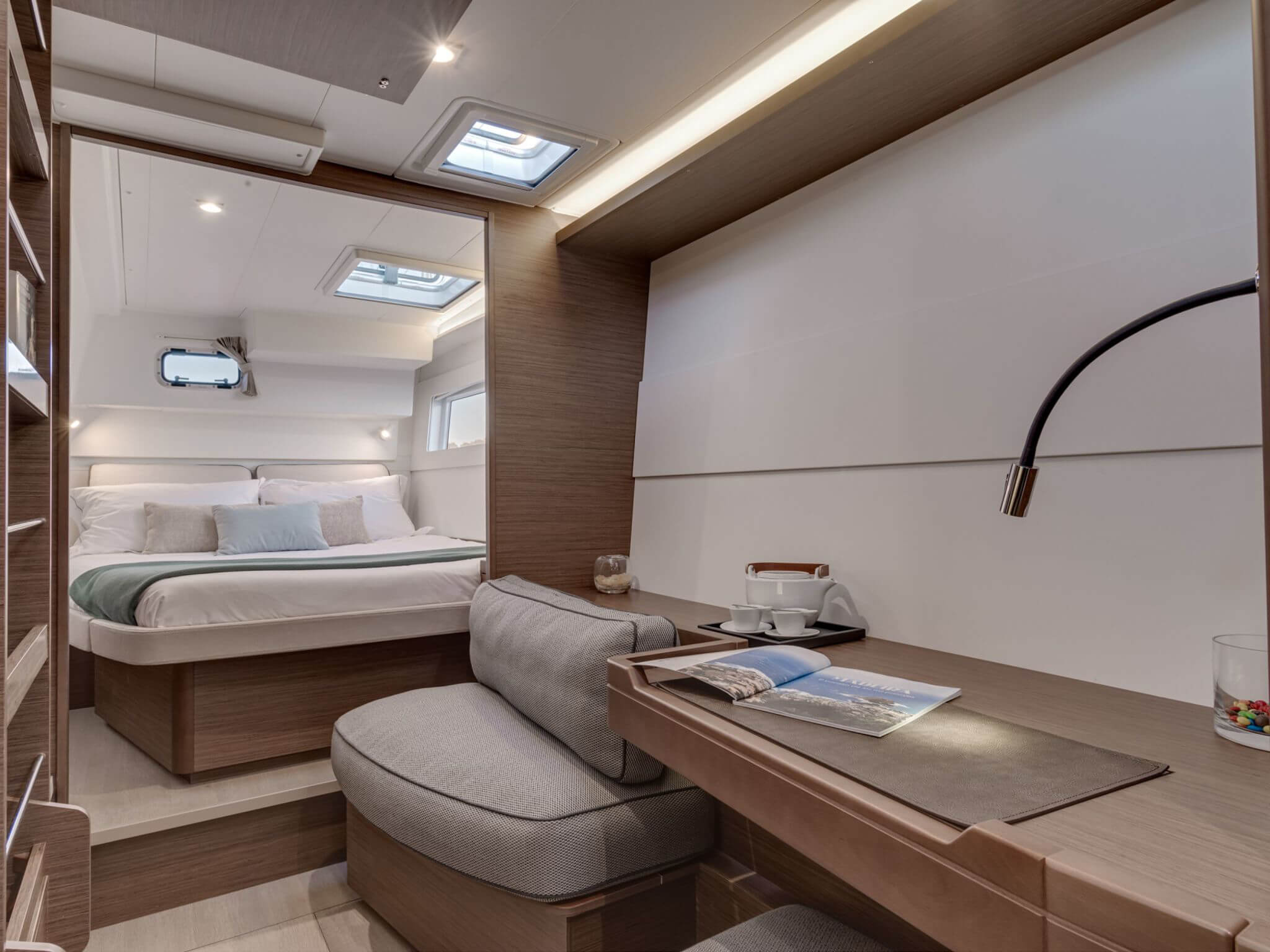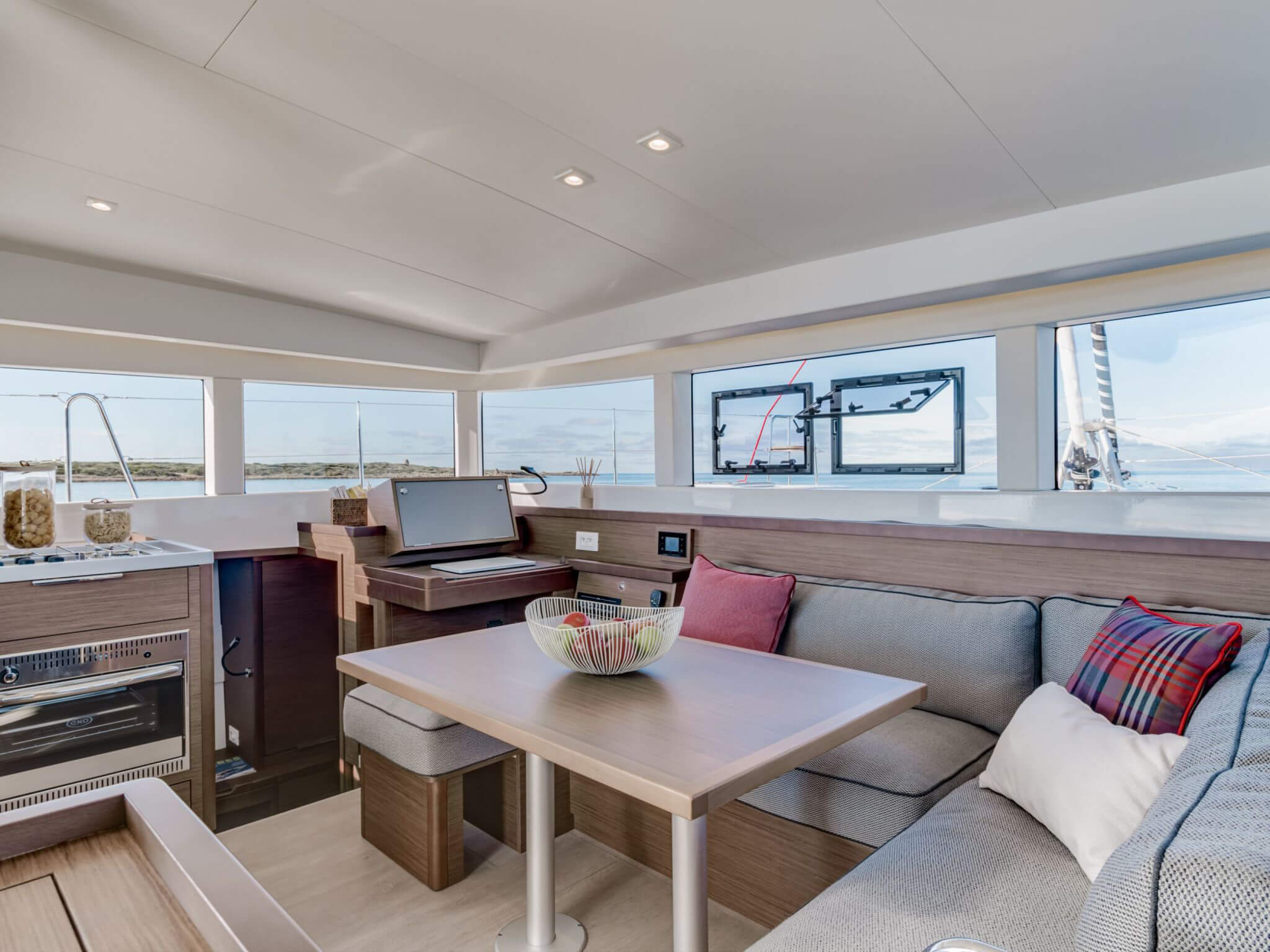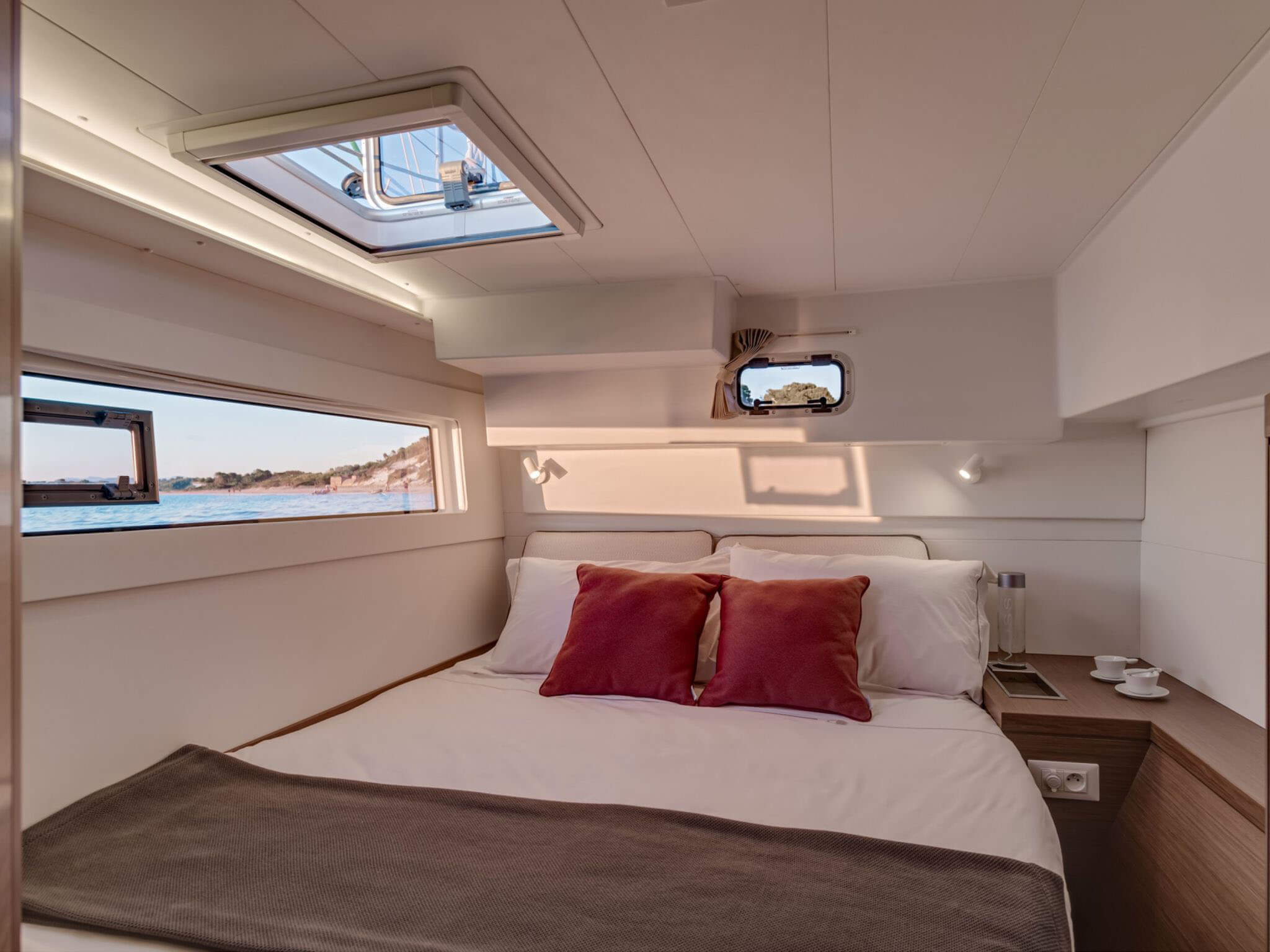 Full Specs
Catamaran Type
11.74 LOA (M)
10-12 BERTHS
2 X 200 DIESEL CAPACITY (LIT)
6.76 BEAM (M)
4+2 CABINS
2 X 300 WATER CAPACITY (LIT)
1.35 DRAFT (M)
4 HEADS
2019 BUILD DATE
80 SAIL AREA (SQ.M.)
2 X 45 ENGINE (HP)
Unlimited POWER
Unlimited FRESH WATER
Air Conditioned INTERIOR SPACES
Quick Reservation
Book this boat by typing date, place and number of people