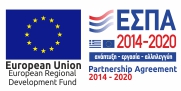 Skippered or not?

Skippered yachts-Trust our Guys
Skipper is an excellent choice if you have never chartered before. Chartering a skippered yacht has many advantages. Hiring a Skipper is particularly senseful when you owe neither a sailing license nor other relevant qualifications required for chartering a yacht on your own. Additionally, a skipper forwards his sailing know-how to the crew members and advises about the tasks on board. The Skipper is responsible for a smooth sailing trip under consideration of weather, local conditions and the equipment on board.

Bareboat charter-You are the Skipper!
So Hello Captain, from now on you are fully responsible for the boat and your trip. The bareboat charter offers ultimate freedom and privacy, yet it is full responsibility for the yacht and the crew coming along with it. Therefore, it is necessary to own and provide the required certificates or appropriate boating license (ICC). Take your vacation planning into your own hands and spend an unforgettable sailing holiday mirroring your own ideas.